Basel, Switzerland, early 1980ies. The local punk scene was not a scene really. Too small. But for the remainders of those who kept their interest in the attitude, 16-17 were the fathers of the true spirit. The do-it yourself idea, the no-musical-boundaries-for-nobody attitude, the forward thinking, experimenting musicians, leaving everything else behind. 16-17, in their original line-up, Knut Remond on drums, Alex Buess on saxophone and bass clarinet, and Markus Kneubühler on guitar, have been pioneers in what was later called jazzcore, noisecore or avantgarde jazz-punk, all helpless attempts to put a genre label on something that has successfully escaped all genre descriptions. At the time a fully improvising trio, they introduced electronic elements early on, electronic percussion, tape loops or guitar sounds shaped by modular synths.

16-17 performances were rare. If you happened to attend one of their shows, it was an experience that called on your full body and mind. Their shows were loud, very loud, an intense live experience that resonates to date. Their exhaustive playing seemed to include the whole venue. The room became one large instrument. Walls seemed to be additional players, giving you a true immersive, 3-dimensional experience, long before that would become a thing. Something I would otherwise perhaps only witness later, at performances of Borbeto Magus at the Museum of Fine Art Berne or at an appearance of Suicide at the Camden Palace, London 1986.
But 16-17 have not only been an inspiration to the local scene, they have been a predecessor and inspiration to many of the most known actors of forward looking, experimental and powerful music of the last 30 years. The likes of John Zorn or Painkiller, most notably the Flying Luttenbachers, whose main anchorman Weasel Walter later appeared as a (re-)mastering engineer for the early 16-17 albums, eventually released on CD by the french record label Savage Land.
Kevin Martin (God, Ice, The Bug, Zonal), had been a follower of 16-17 for many years, when he and Alex Buess met whilst recording Alboth!'s Liebefeld album. Their common ground was obvious. Both shared their love for a most dense sound, an urge to going beyond common boundaries. Inevitably this led to the production of a 16-17 album that would take the band to new ground.
Yet, 16-17 releases had been carefully chosen tracks from live recordings, collections of most significant moments of improvisation, provokingly intense, meaningful, and certainly ahead of their time. Now Kevin and Alex took a more granular approach to further condense the sound. Loops of live recordings were arranged to tracks and Alex' horns were recorded carefully to the necessary spots in the composition. In addition, Kevin brought in G. C. Green of Godflesh, who added a bass fundament to the trio. The next step in 16-17 history, and certainly a milestone in the realm of Jazz, Noise, Avantgarde and their relatives: Gyatso.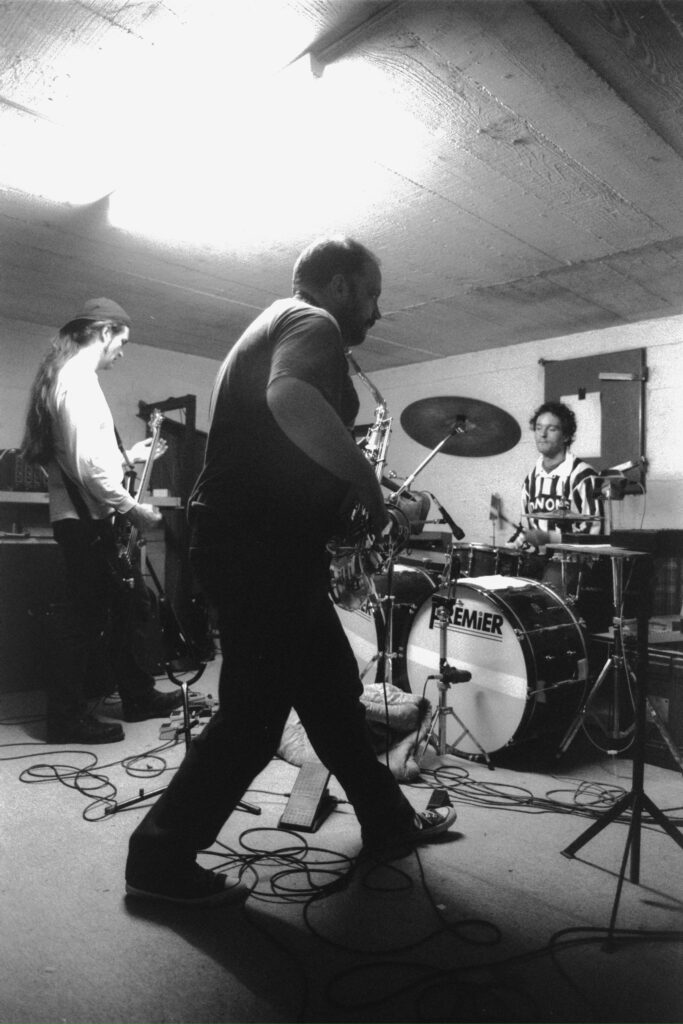 The Production of Gyatso, the change to a temporary studio project as well as personal changes led to significant signs of fatigue within the band. Alex Buess consequently continued the work alone. He developed a somewhat more controlled sound, introducing elements of songwriting and of classical composition. In Michael Wertmüller (Alboth, Full Blast, Higgs) on drums and Damian Bennett (Khost, carthage, Gauge, Deathless) on bass, he eventually found two extremely talented and powerful musicians to complement the work.
Alex now used stripped down elements of longer pieces, and methods of his complex and polyrhythmical contemporary classical compositions as a skeleton for new 16-17 tracks. The live outline incorporated midi sequences and samples. In some passages the band would play along very tightly, while improvising within pre-practiced free forms in other parts, and then completely free in further parts. The result was – again – a hyper dense sound, yet perhaps a little more comprehensible to a wider audience. It included the complexity of contemporary classical music, absolute free forms, as in free jazz, but pushed over the edge, as well as the pure power of hardcore – without fitting in any of these genres. Although, to some extent, performing a much more controlled sound, 16-17 remained recognisable in its very own style.
The band was formed to play live, for a short tour to several European countries. Then, the well practiced material was taken back to the studio. The recordings were laid out to use the studio as a superordinated, additional instrument. Before recording, the particles of the compositions were atomized and each of the elements was eventually played in separate takes. This demanded incredibly concentrated and precise performances by the musicians. On some tracks even the drum set was laid down in single, separate tracks, that is, instead of recording a drum set as a whole, each percussion element was recorded successively.
In the following years Alex Buess was busy with various other projects, as a producer and sound engineer for Swiss national radio, amongst others. 16-17 appeared only very rarely as a live act, with different line-ups and including a short time incarnation as the 16-17 Sound System. Further musicians have been Daniel Buess (Mir, Ensemble Phoenix) on drums and Big Rogers Graf on electronics. The last studio recordings, however, remained unfinished.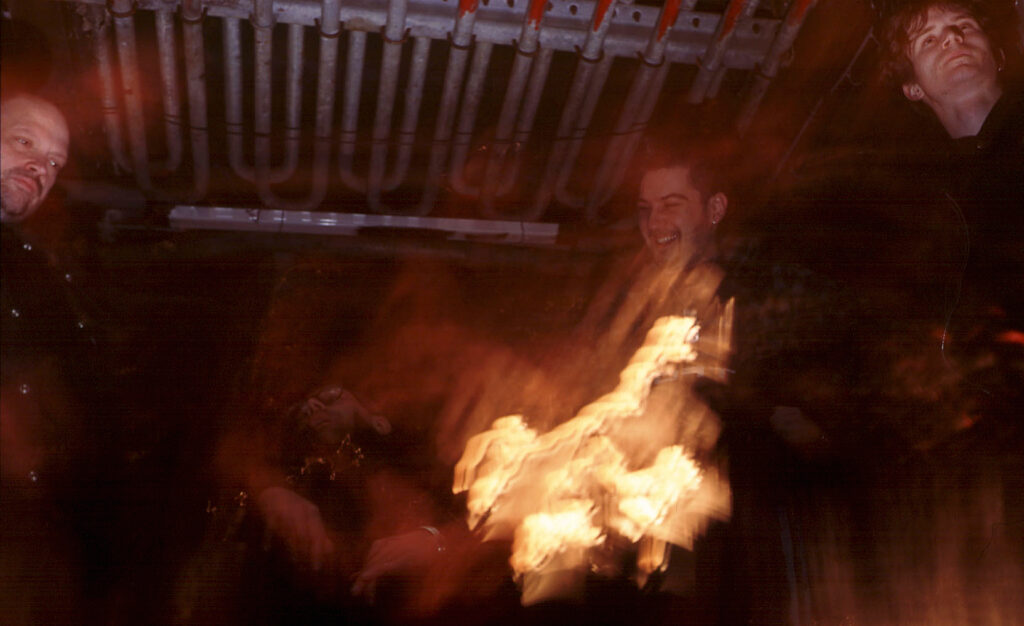 In 2019 Alex eventually decided to put his hands back on 16-17 and finish the Album: Phantom Limb. Again, 16-17 added guest musicians to the original recordings. Big Rogers Graf, this time on guitar, and for the first time two vocalists, Oxbow's well known Eugene S. Robinson and Kasia Meow (Maneki Necro, Disco Interiors), respectively. The release was followed by a, de- and re-constructed, more electrified remix EP called The Pandemic Wargames Remixes, released in late 2020 on Berlin's Praxis Records.
2021 Alex remastered Gyatso for a first time release on vinyl. It has been published on Alex Buess' own label Skin and Speech Recordings in cooperation with Praxis Records. Thus, it is now again possible to enjoy the incredible power and sheer energy this project has had throughout all of its appearances.
Started mid 1980ies as a musical comment to a narrow-minded Zeitgeist and to a wide spread lack of fantasy in the music world, 16-17 is still more than relevant.