A rainy, grey day in the British Midlands. Sitting in the van on tour with Oxbow. 2 weeks into the tour you are getting used to a trance like state – sleepless, tired and excited at the same time. Keep your brain busy listening to some music of the driver's favorites while emphasizing the next venue to come and the friendly new aqcuaintances who would bravely let you enter their worlds, and – who would care enough to put on a show.  Thoughts drifting away to potential next adventures you may be wanting to start soon.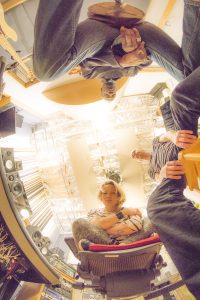 One of those why-not moments. Something inherent to Oxbow touring Europe. Do the things you do because you want to do it, because it seems logical to do it. Try what there is to try, no matter if anybody else would care. I ask Eugene: "Should *we* write a song together?" Seemingly waking up from some far away world, he looks at me  and nods: "why not" and immediately falls back into his half-sleep, that would eventually only switch to total presence when the show was on at night. Eugene probably forgot about the idea right away .
While you get to hear a lot of great music, inspiring performances and meet all those nice and creative people every day, being on the road gives you hardly time and room to actually create. Even less when you're the sound engineer and tour manager. Back at home I am really hungry to get my hands at a guitar. I write to Eugene, we should give it a try. He sends a few lines back and i have chords and a melody started already.
Twice is born, our very first song. We just naturally keep on writing the next, and another song, and pretty quickly have two hands full of songs that may be worth a whole album.
We meet Kasia on another Oxbow tour. Her own (hardcore) band is cool. And she puts so much love in having us there. Eugene stays in touch and later plays her some of our music. She returns sending us a 'tape' of her singing one of the tunes in the bathtub. She didn't seem to be able to get away from the melodies anymore. Her vocals are great and add that extra twist.  Suddenly the project is alive, an actual band. And Kasia keeps being the driving force for us to go on – and to go public.
2014 we are ready to start recording in earnest. I lay down the basics in my Berlin home studio. Vocals have been recorded later in San Francisco by Monte Vallier at Ruminator audio, Ivan Katz records drums for On the Sofa in New York. And we finally start mixing with Monte Vallier as a co-producer back in San Francisco in Spring 2017.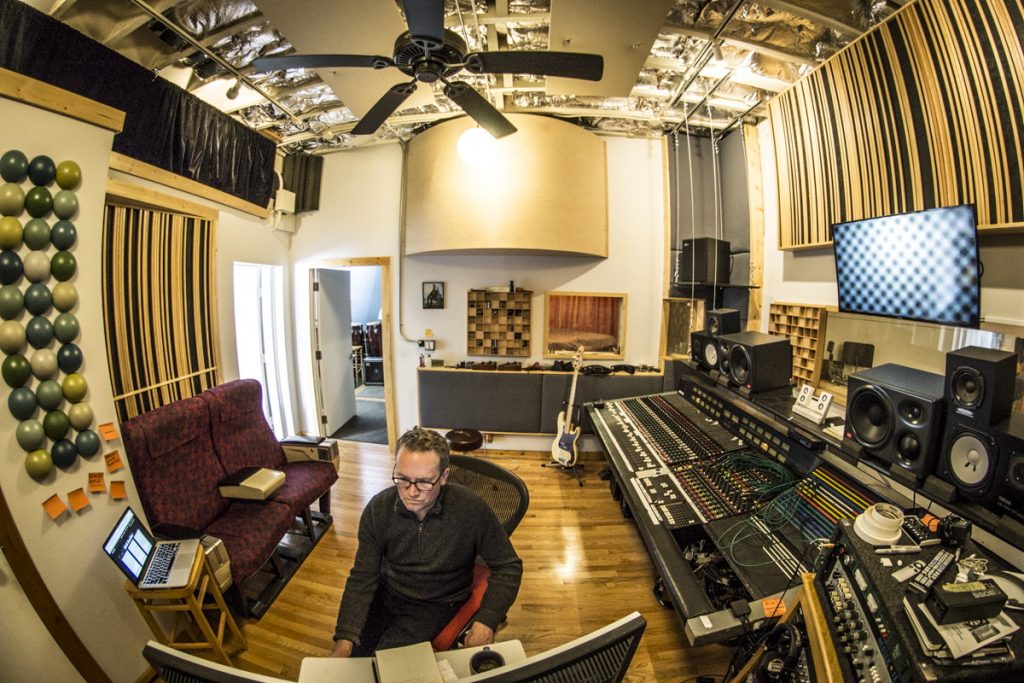 Monte has always been one of my favourite bass players since i got to know him while beeing on tour with  his band Swell in the 1990ies. He doesn't hesitate a moment to contribute his basslines to all of our songs, too. His great personality, engineering skills and awesome musical understanding makes him the perfect producer to finalize the recordings.
So here we are – very proud to present: DISCO INTERIORS!